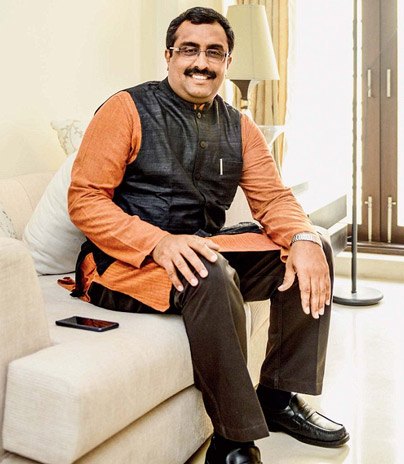 Ram Madhav is an Indian politician, writer and journalist. He serves as the National General Secretary of the Bharatiya Janata Party. He is a former member of the National Executive of the Rashtriya Swayamsevak Sangh and has authored several books. His latest is Uneasy Neighbours: India and China after Fifty Years of the War.
Madhav was born in Amalapuram in the East Godavari district of Andhra Pradesh on 22 August 1964. Primarily a student of engineering, he earned his Diploma in Electrical Engineering from Andhra Pradesh. He has a post-graduate degree in Political Science from the University of Mysore, Karnataka.
Madhav's association with the Rashtriya Swayamsevak Sangh began as a teenager. He volunteered to be a full-time worker for RSS in 1981. He was assigned to several key positions in the organization.
He was the editor of Bharatiya Pragna, a monthly magazine in English published by Pragna Bharati, and associate editor of Jagriti, a Telugu weekly.